On Monday, the US Supreme Court declined to review the decision by the US 9th Circuit Court of Appeals to block a restrictive Arizona abortion law. Anti-abortion proponents of the law claimed it would have essentially eliminated medical abortions in Arizona. Similar laws enacted in Ohio, North Dakota and Texas will likely now meet a similar fate.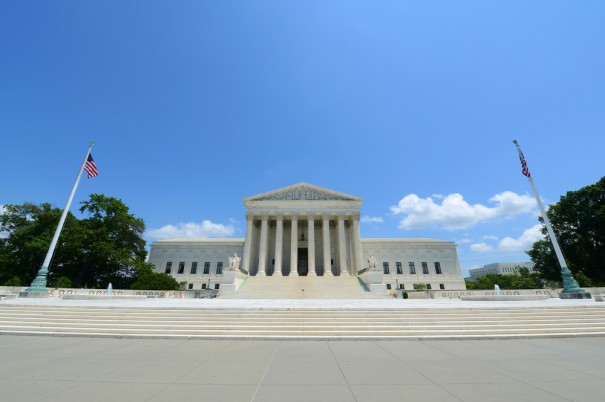 The Arizona law would have prevented women from receiving a medication abortion between their seventh and ninth week of pregnancy. The anti-abortion Arizona law passed in 2012 was blocked by the Ninth Circuit. Arizona then appealed the decision to the Supreme Court. The Court's decision to deny the appeal means the law cannot be enforced.
"Mifepristone, or the pill method of abortion, is extremely safe and non-invasive," said Eleanor Smeal, President of the Feminist Majority Foundation. "Politicians should stop trying to practice medicine and allow women and their doctors to decide the best course of action for their well-being."
Medical abortions, or pill-inducing early option abortions, are used in the first 49 days after a woman's last missed menstrual period. Medical abortions are non-surgical and involve the use of the mifepristone pill. This method accounts for some 40 percent of all first-trimester abortions. The appeals court in blocking the law said it "substantially burdens women's access to abortion services," and it "introduced no evidence that the law advances in any way its interest in women's health."
The Center for Reproductive Rights, when arguing against the law before the court, agreed, saying it would only cause harm for women."Women who have made the decision to end a pregnancy will continue to get safe, legal care based on the expertise of their doctors, not politicians who presume to know better," said Nancy Northup, of the Center for Reproductive Rights, in response to the Supreme Court's decision.
Cecile Richards, president of Planned Parenthood Federation of America, applauded the decision. "Politicians across the country should take note: These harmful and unconstitutional restrictions won't be tolerated by the courts or the public."
Media Resources: NBC News 12/15/2014; The Washington Post 12/15/2014; Feminist Newswire 4/10/2014; Center for Reproductive Rights 4/9/2014